Suspect Arrested For Fondling Himself In Public And Attacking Woman Who Confronted Him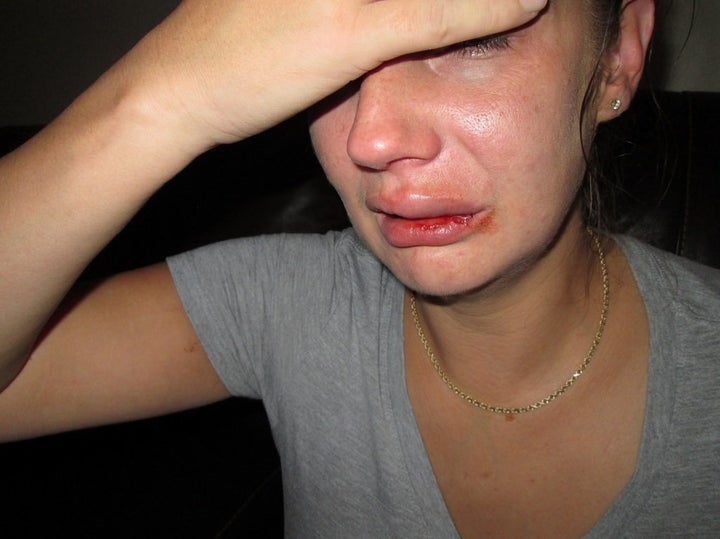 Cops in Washington state have arrested a man suspected of attacking a 35-year-old woman who'd confronted him for allegedly fondling himself outside a grocery store.
The attack was so severe that the victim, Amanda Edwards, a mother of three from Federal Way, sustained four facial fractures. Edwards will reportedly need extensive reconstructive surgery requiring surgical plates to be implanted in her cheeks.
The alleged assault occurred on Nov. 13. Edwards told investigators she was outside a local Safeway store at about 6:15 p.m. when a young man in a vehicle pulled up next to her and asked for directions.
"As she went to give them to him, she realized the suspect was fondling himself," according to a synopsis of the incident that Federal Way police emailed to HuffPost.
When Edwards asked the man to leave, he allegedly pulled up next to another woman with a child. Edwards said she then pulled out her cellphone to take a photograph of the man's license plate, but her phone battery was too low to take a photo. When she warned the woman with the child about the man, he allegedly sped off.
Edwards said that when she was walking home after the troubling encounter, the man who had exposed himself "ran up and attacked her from behind, forcibly grabbing her genital area and forcibly pushing her to the ground," according to police.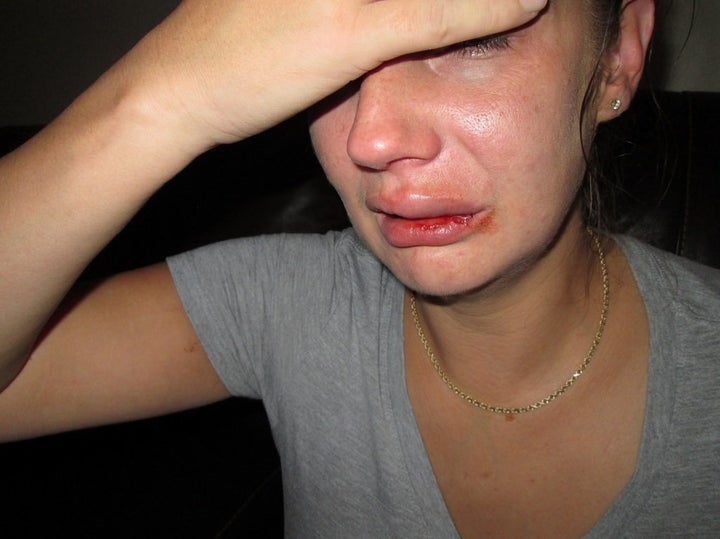 Edwards, who was unavailable for comment on Tuesday, told Seattle's KCPQ-News that the man was "extremely aggressive."
"He came up and he said, 'I got you' and when he started laughing ― it was one of the most evil laughs I've heard," she said.
She does not remember what happened after she was forced to the ground.
"The next thing I know, I was waking up on the ground," Edwards told KCPQ-News. "I didn't realize I had been hit multiple times in my face."
Edwards, who was treated at an area hospital, described the suspect to police as a Samoan male in a white Ford sedan, according to the police report.
On Nov. 15, she described the incident on Facebook and provided a description of the man to alert others of what happened.
"Thankfully I was not killed or raped," Edwards wrote. "But let's not give this guy the opportunity to try this again … it really can happen when least expected!"
After local Fox affiliate KCPQ aired Edwards' story, authorities received numerous tips.
"Our community really responded," Federal Way police spokeswoman Cathy Schrock told HuffPost.
The tips ultimately led police to question 19-year-old Polevia Voloaga, who was arrested on Nov. 16 and faces charges of first-degree assault, indecent liberties and indecent exposure, police said. He's being held in lieu of $250,000 bail.
Edwards, who has a long road to recovery ahead of her, told Seattle's KIRO-TV she does not regret confronting the man who attacked her and would do it again.
"You can't just approach women and treat women or anybody in general the way he did," she told KIRO-TV.
View a copy of the police report below.
Tips? Feedback? Send David Lohr an email or follow him on Facebook and Twitter. 
Need help? Visit RAINN's National Sexual Assault Online Hotline or the National Sexual Violence Resource Center's website.
Powered by WPeMatico