Dershowitz mulls UC Berkeley lawsuit over possible 'content-based discrimination'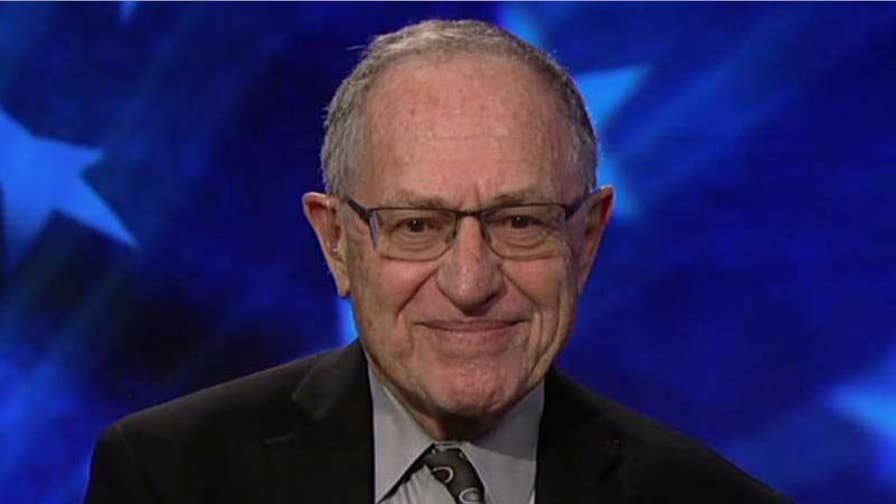 Harvard Law Professor Alan Dershowitz said Thursday on "Tucker Carlson Tonight" that he is considering suing the University of California, Berkeley over a stipulation that would prevent him to speak on campus.
Dershowitz told Tucker Carlson that the school prevented him from speaking on Israel because he did not give the school eight-week advance notice.
He said the school, however, usually waives the stipulation for speakers who are invited by a department, but those speakers tend to be anti-Israel, liberals and radicals.
"If no department invites us, having invited people from the other side, we will sue them arguing that the eight-week rule is a cover for content-based discrimination against moderates, liberals, conservatives and supporters of Israel," Dershowitz said.
Dershowitz, who voted for Hillary Clinton in the 2016 election, said he was certain to find that Berkeley has already invited anti-Israel speakers from across the U.S. and that he would not receive an invitation.
"We're testing Berkeley at this point to see if it happens there," he said. "I wanted to speak at the school and I wanted to present to students the liberal case for Israel and if Berkeley won't let me do it, I have a legal recourse in which I intend to take."
Dershowitz said he hopes Berkeley will allow him to speak, whether it is a department inviting him or the school changing the rule.
Powered by WPeMatico