Aborigines dance outside Australian parliament to protest against rising domestic violence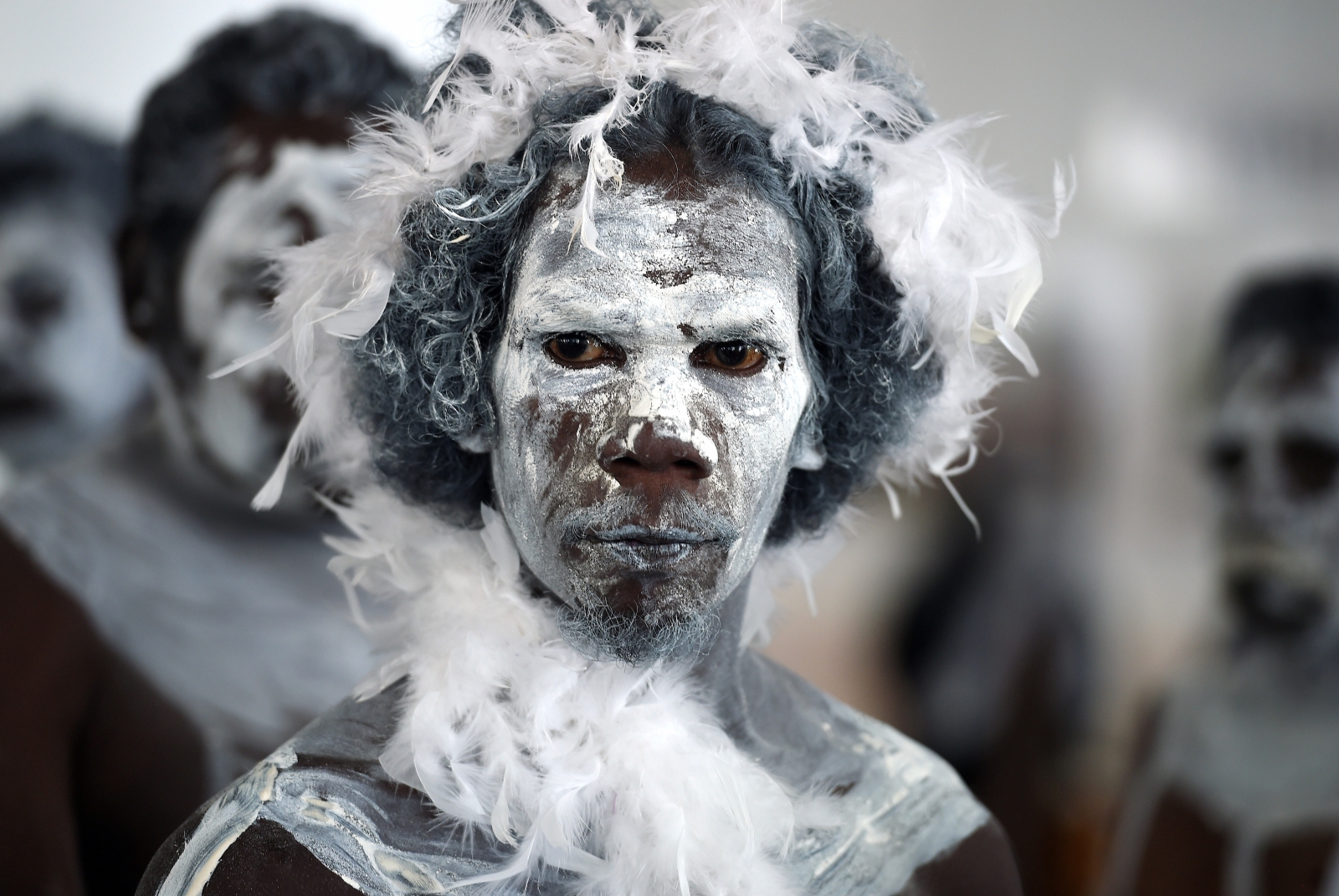 Aboriginal Australians took their campaign against domestic violence to capital Canberra and demanded that leaders take action on a national level to end family violence among indigenous communities. Members of the Rirratjingu tribe travelled 2,900km from the Northern Territory of Yirrkala and danced at the front door of parliament on Monday (28 November) in the presence of Prime Minister Malcolm Turnbull to draw attention to the issue.
"We are seeing horrifying rates of family violence in indigenous communities and it is incumbent on all people — community leaders, political leaders and businesses — to act to drive it down," Rirratjingu elder Bakamumu Marika was quotes as saying by the Associated Press.
They have reportedly won the support of the country's top politicians including that of the prime minister's, who was seen linking arms with Opposition Leader Bill Shorten and other politicians as a sign of solidarity for the cause called "No More".
"Your dance is more powerful than the words we can speak here. You're using the strength of your culture to seek to stop this violence. You're using the power of your dance, your tradition, your culture, to communicate our need, our duty to respect women, and we thank you," said Turnbull.
The prime minister also moved a motion in parliament acknowledging that domestic violence against women was a national issue and called for a collective response from the entire community to tackle the menace.
Charlie King, a campaigner for No More, called for change across the country and said his campaign was about letting the community take control and responsibility. "The unacceptable has become acceptable; this is unacceptable, the levels of domestic violence in this country. Why should we live with that?" ABC news quoted King as saying.
Turnbull said that indigenous women were 34 times more likely to experience violence compared to other Australian women. "We can and we must do better," the prime minister noted.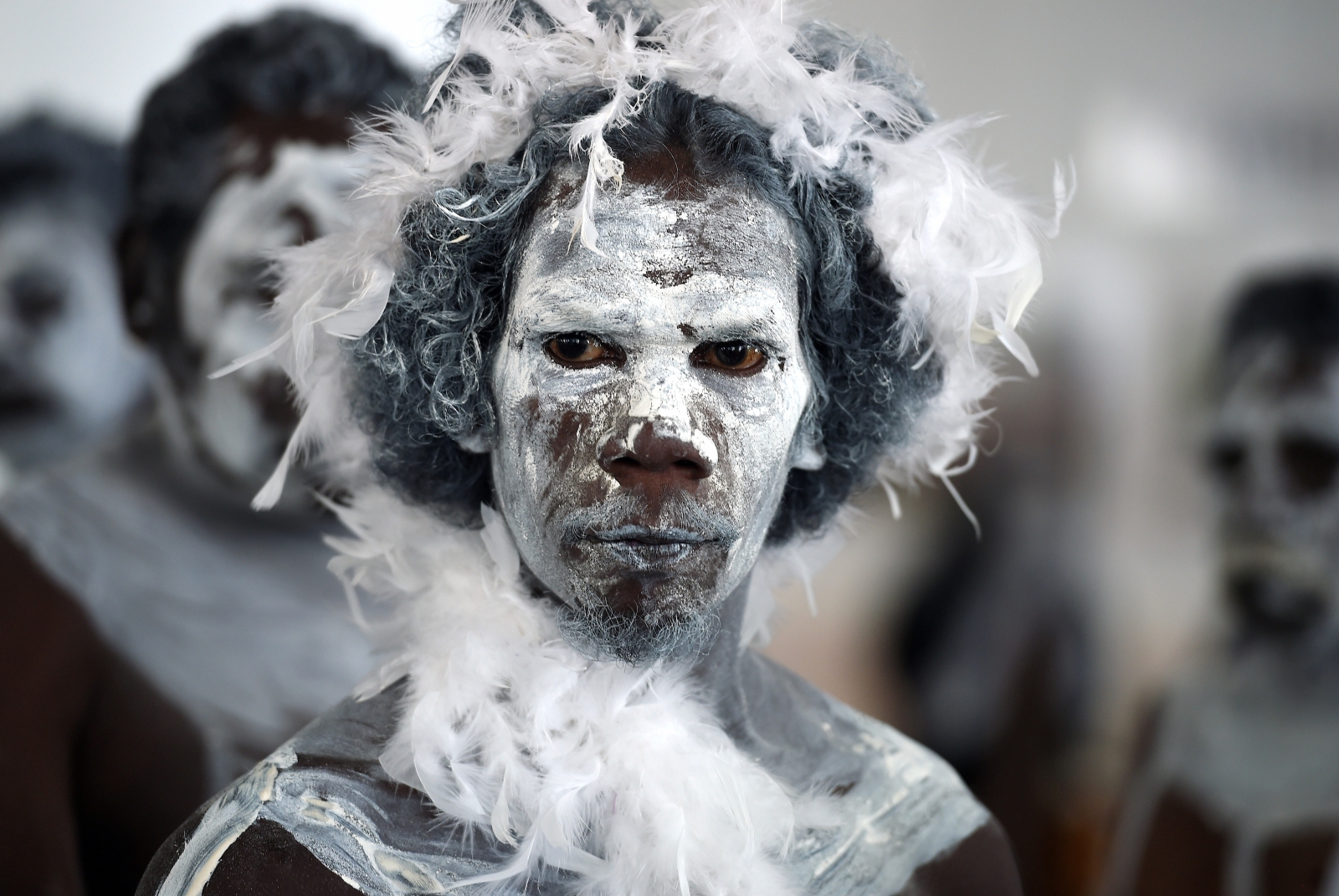 Dancers from Rirratjingu clan, carrying clap sticks and spears and with their faces painted white with clay flew 2,900 km (1,800 miles) from Yirrkala in the Northern Territory to Parliament House on 28 NovemberAAP/Mick Tsikas/via Reuters
There have been 75,000 incidents of domestic violence in the Northern Territory over the past three years. The region's police commissioner Reece Kershaw came in support of the campaign and said that there has been a 38% increase in family violence, while an increase of 48% was noted in domestic violence orders issued by police officers. Kershaw called it as a national issue and not just pertaining to aboriginals from the territory.
However, aboriginal communities around Yirrkala had brought down the number of domestic violence cases by 29% in a matter of a year by conducting programmes and campaigns aimed at fostering respect for women, Turnbull said.
Powered by WPeMatico