US Embassy workers in Cuba found to have brain abnormalities, report says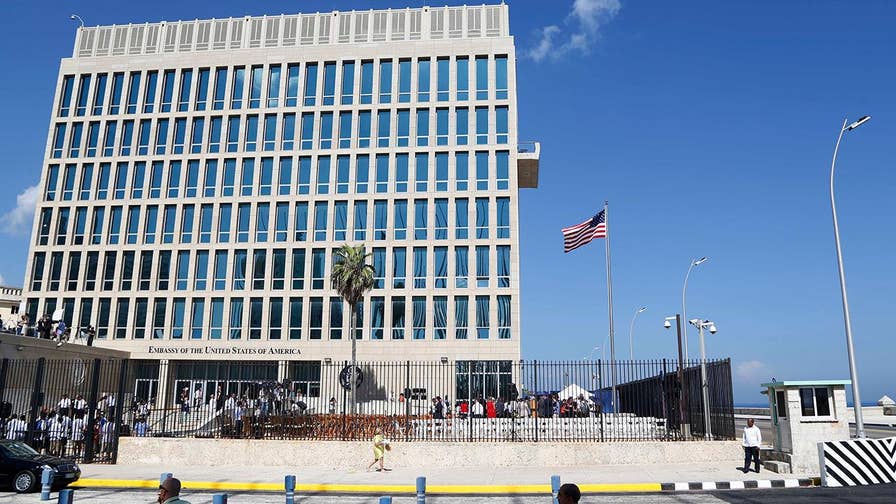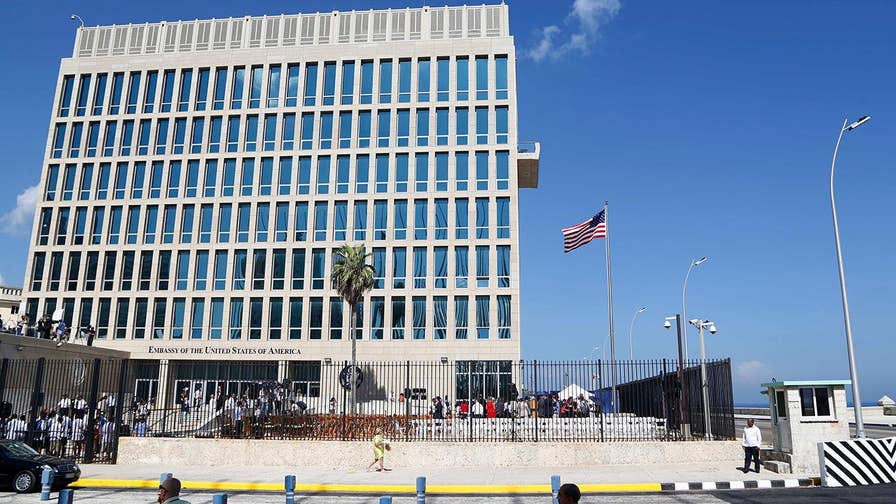 Brain abnormalities have been found in the U.S. diplomats who were victims of suspected attacks at the U.S. Embassy in Cuba, according to a new report.
Doctors discovered that white matter in the brains of Embassy workers had "developed changes," The Associated Press reported. White matter allows different areas of the brain to communicate.
At least 24 U.S. Embassy officials in Cuba had reported hearing loud, grating noises before experiencing ear issues, hearing loss, dizziness, headache, fatigue, cognitive issues and difficulty sleeping.
CUBA CITES LACK OF EVIDENCE IN MYSTERIOUS SONIC ATTACKS ON DIPLOMATS
Some victims knew immediately that the attack was affecting their bodies, while some developed physical symptoms within 24 hours.
Other Americans who were not working but were traveling in Cuba had also reported experiencing weird symptoms similar to those that the U.S. officials reported, the State Department said.
While investigators had initially suspected what personnel were expecting as "sonic attacks," officials are now avoiding that term.
Secretary of State Rex Tillerson said Tuesday that he believes the Embassy workers were victims of "targeted attacks," but noted the U.S. doesn't know who perpetrated them.
However, Tillerson did say that the blame for the attacks falls on Cuba, as its government is responsible for the safety of diplomats in their country.
FIRST RECORDING EMERGES OF HIGH-PITCHED 'SONIC WEAPON' LINKED TO ATTACKS ON US EMBASSY WORKERS IN CUBA
Cuba has denied all accusations of involvement and claimed the Trump administration was "deliberately lying" about the attacks.
The Cuban government has also asked that the U.S. release its findings of the attacks for Cuba to investigate. Tillerson has said that while the U.S. had released some information, the country won't release additional details that could allow the perpetrator to determine how effective the attacks were.
Most of the victims have fully recovered, officials told The Associated Press.
The Associated Press contributed to this report.
Powered by WPeMatico