Sherri Papini case: DNA evidence triggers new questions over 'super mom' kidnapping claim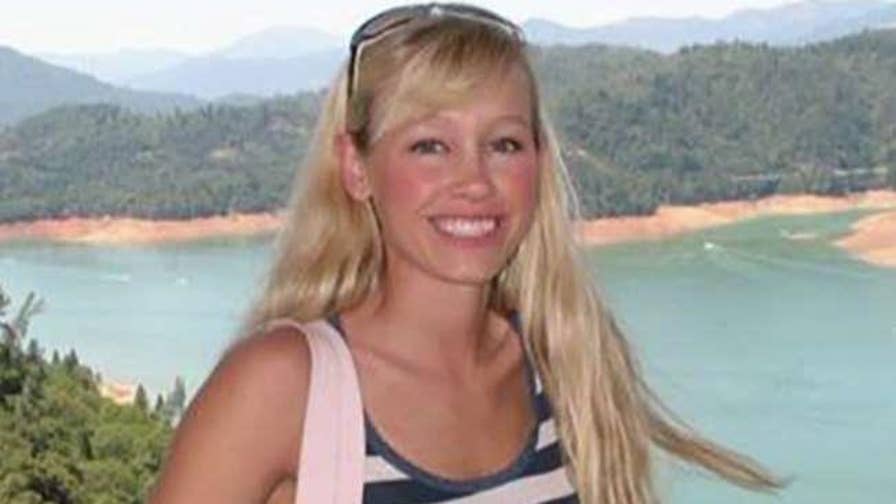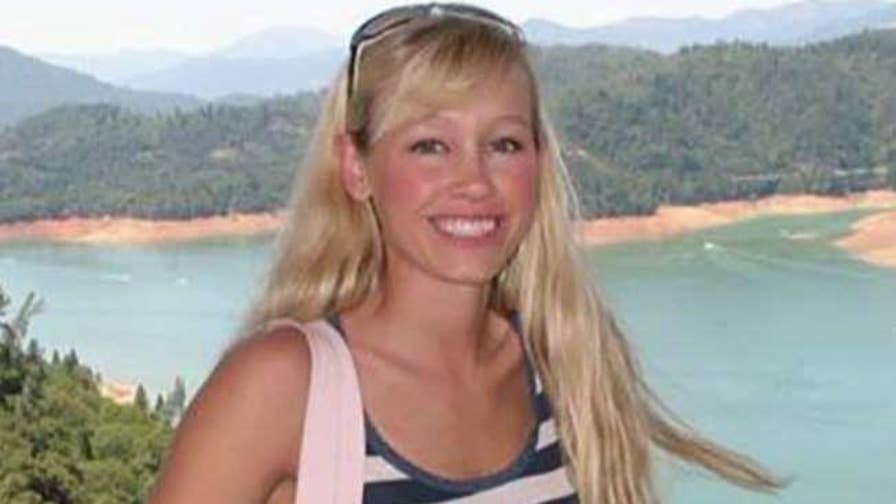 Investigators have released new details in the mysterious case of a young mother in Northern California who vanished for three weeks last year — including the discovery of male DNA on her clothing, even though the so-called "super mom" claimed her kidnappers were women.
Sherri Papini disappeared on November 2, 2016 while she was out for a run near her home.
The Shasta County sheriff's department said that investigators collected male DNA from the clothing that she was wearing when she was found. Female DNA also was discovered on Papini's body. The samples have not been identified.
Days before Papini's disappearance, police said she was texting with a man in Michigan, and the two tried to meet up while he was in California. Investigators later interviewed the man, and determined he was not involved in Papini's disappearance.
The mother of two disappeared in Shasta County, about 215 miles north of San Francisco. Her phone, with headphones attached, was found alongside the rural road where she lived in the little community of Mountain Gate, north of Redding, according to The Mercury News. Papini was found alongside Interstate 5 in Yolo County, about 100 miles from her home on Thanksgiving.
No ransom demand was ever received, and neither the Papinis nor their families are wealthy, Sheriff Tom Bosenko said. She is a stay-at-home mom and he is a Best Buy store employee.
The FBI on Wednesday also released sketches of two women who Papini said abducted her.
The first woman was described by Papini as Hispanic, between 20 and 30 years old, about 5 feet 5 inches tall, with coarse, curly dark hair, thin eyebrows and pierced ears, FBI officials said.
The second woman was described as Hispanic, between 40 and 50 years old, about 5 feet 7 inches tall, with long, straight black hair with some gray in it. She had thick eyebrows and pierced ears, the FBI said.
In a newly released 911 call, according to Fox 2, her husband Keith reported that his wife had not picked up their children from their daycare provider and that he didn't know her whereabouts. In the call, he described the last time he heard from her and what she was wearing.
"I'm, like, totally freaking out thinking, like, somebody grabbed her," he said. 
According to the Shasta County sheriff's department, her husband said he had found her phone — with strands of ripped-out hair — on the road after activating the Find My Phone feature.
Authorities said they conducted a polygraph exam of Keith and "excluded him from involvement" in his wife's disappearance.
"This has been an extraordinarily difficult time for our entire family," he said in a written statement Wednesday. "We ask that the media please respect our need for privacy as Sherri continues to heal and we work towards putting our lives back together."
Papini and her husband are believed to still live in Redding, Calif.
Sgt. Brian Jackson told The Sacramento Bee that there was no particular reason for the timing of the new information, other than detectives hoped it would generate new leads.
"It has taken time for Sherri to recover to a point to be able to provide accurate details to the sketch artist," the Shasta County Sheriff's Office said in a news release, noting FBI artists are being released 10 months after her disappearance because of Papini's difficulty in recalling what her abductors looked like. "The sketches then needed to be finalized and approved for release by the FBI."
Papini also told investigators the women were driving a dark-colored SUV with a "large rear side window."
"Sherri continues to look at photographs of various makes and models of SUV's in an effort to provide a more detailed description," the sheriff's office said.
The sheriff's office also gave additional details on Papini's physical condition when she was found.
Her nose was broken, and she was wearing a chain restraint around her waist. Her blonde hair had been cut to shoulder length, and she had a brand burned into her right shoulder.
"The Sheriff's Office continues to examine the brand and its possible meaning, but details of the brand remain confidential as part of the on-going investigation," police said.
The sheriff's office added, "Sherri, however, stated she had not been sexually assaulted, and there is no physical evidence to indicate otherwise."
Officials said they have received over 600 tips from around the world as part of their investigation, and continue to review all tips they receive.
A $10,000 reward is being offered for information leading to the identification of the two women.
Anyone with information about the Papini investigation or the two captors is urged to call the FBI at 916-746-7000.
Click for more from Fox 2.
The Associated Press contributed to this report. 
Powered by WPeMatico