Fox News Poll: Views shift on kneeling during national anthem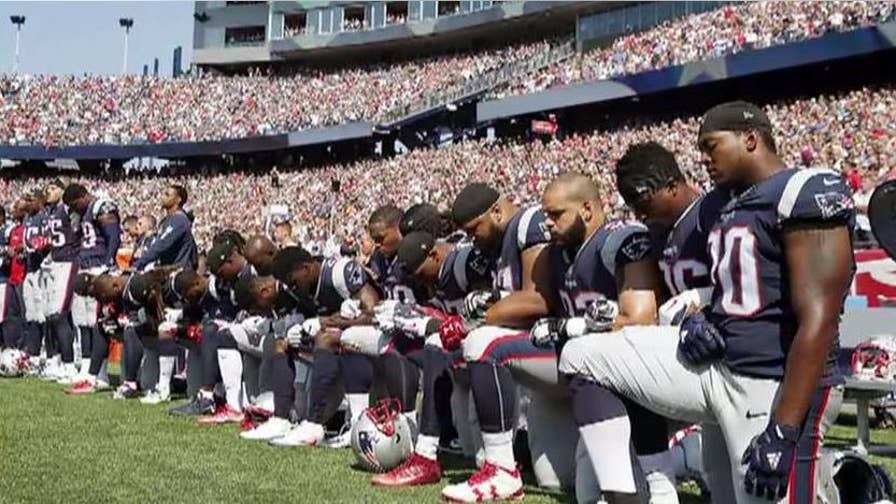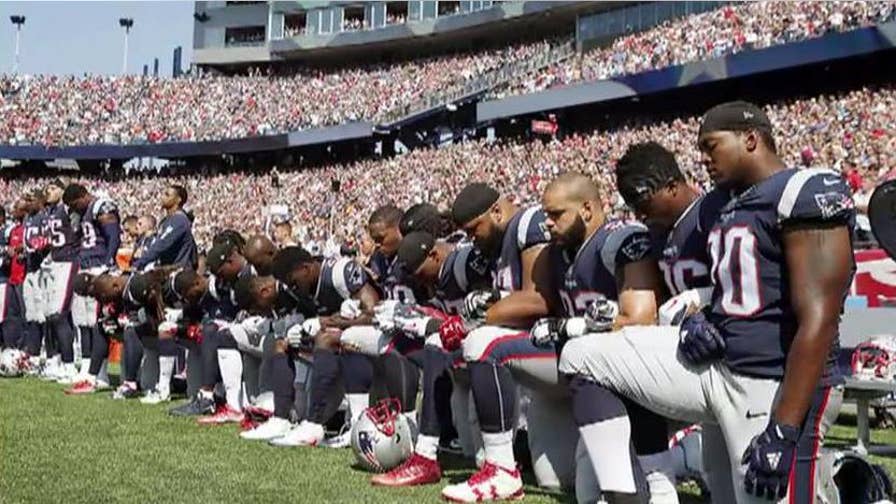 Fifty-five percent of voters in the latest Fox News poll see kneeling during the national anthem as an inappropriate form of protest. That's down six percentage points from 61 percent who felt that way a year ago (September 2016).
CLICK HERE TO READ THE  FULL POLL RESULTS
Those most likely to disapprove of the kneeling include majorities of men (60 percent), independents (62 percent), whites (63 percent), veterans (65 percent), Republicans (86 percent), and Trump voters (90 percent).
Overall, 41 percent consider kneeling an appropriate way to protest, up from 32 percent a year ago. The increase comes largely from a jump of 21 points among blacks, 17 points among Democrats, and 16 points among women.
The Fox News poll was conducted under the joint direction of Anderson Robbins Research (D) and Shaw & Company Research (R) among 1,017 randomly chosen registered voters nationwide reached on landline and cellphones from September 24-26, 2017. The margin of sampling error is plus or minus three percentage points for results among all registered voters.
 
Powered by WPeMatico