New immigration, gun charges filed against illegal immigrant acquitted in Kate Steinle trial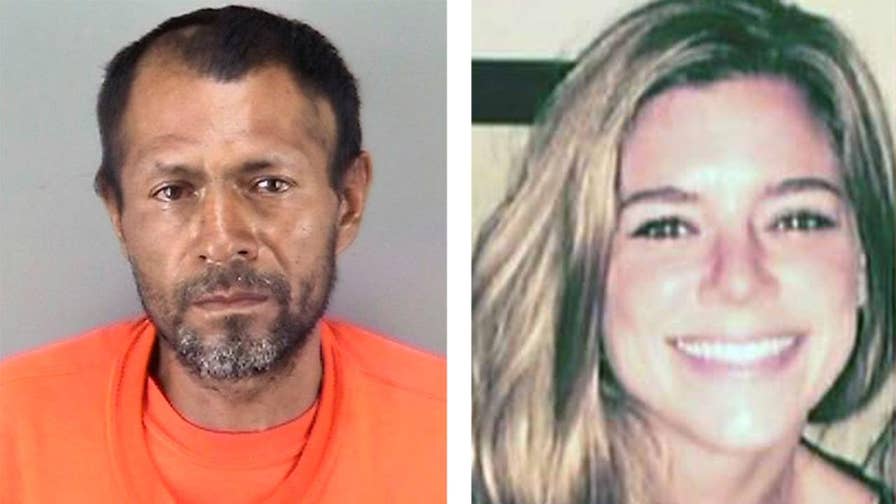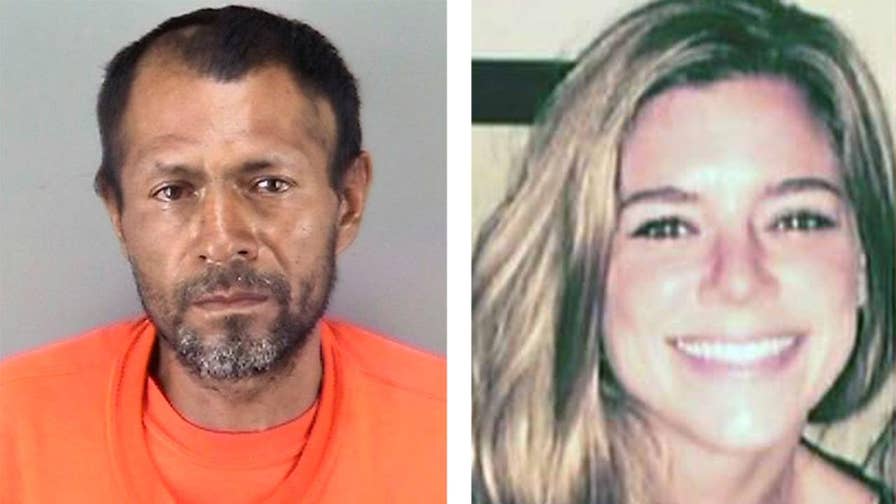 Federal officials filed a new set of immigration and gun charges Friday against Jose Ines Garcia Zarate, the illegal immigrant found not guilty last week in the murder of Kate Steinle.
"A federal grand jury indicted Jose Inez Garcia-Zarate today for being a felon in possession of a firearm and ammunition, and for being an illegally present alien in possession of a firearm and ammunition," according to a statement released by the Department of Justice.
If convicted of either charge, he could face a maximum of ten years in jail.
AFTER STEINLE VERDICT, REP UNVEILS BILL TO IMPRISON OFFICIALS WHO SHELTER ILLEGAL IMMIGRANTS
Zarate was acquitted of first and second degree murder and involuntary manslaughter on Thursday. He also was found not guilty by assault with a semi-automatic weapon. However, he was found guilty of possession of a firearm by a felon.
Steinle was walking with her father and a family friend on a pier in San Francisco in July 2015 when she was fatally shot, collapsing into her father's arms. 
The illegal immigrant had been released from a San Francisco jail about three months before the shooting, despite a request by federal immigration authorities to detain him for deportation. The case sparked a national debate over illegal immigration and sanctuary cities.
San Francisco is a sanctuary city, with local law enforcement officials barred from cooperating with federal immigration authorities. President Trump has threatened to withhold federal funding to cities with similar immigration policies, but a federal judge in California permanently blocked his executive order.
DOJ FILES ARREST WARRANT FOR ILLEGAL IMMIGRANT ACQUITTED IN KATE STEINLE CASE
The new charges follow a move Friday by the Department of Justice, which unsealed an amended arrest warrant for Zarate, which included violations related to the charges of a felon in possession of a firearm, involuntary manslaughter and assault with a deadly weapon, all of which were filed after the defendant's initial arrest, according to the warrant.
After Zarate's acquittal, the U.S. Immigration and Customs Enforcement also announced last week that they planned to take Zarate into custody and remove him from the U.S. after the case was completely over.
ICE Deputy Director Tom Homan added, "San Francisco's policy of refusing to honor ICE detainers is a blatant threat to public safety and undermines the rule of law. This tragedy could have been prevented if San Francisco had turned the alien over to ICE, as we requested, instead of releasing him back onto the streets."
Fox News' Brooke Singman contributed to this report.
Powered by WPeMatico