Delayed release of JFK records causes backlash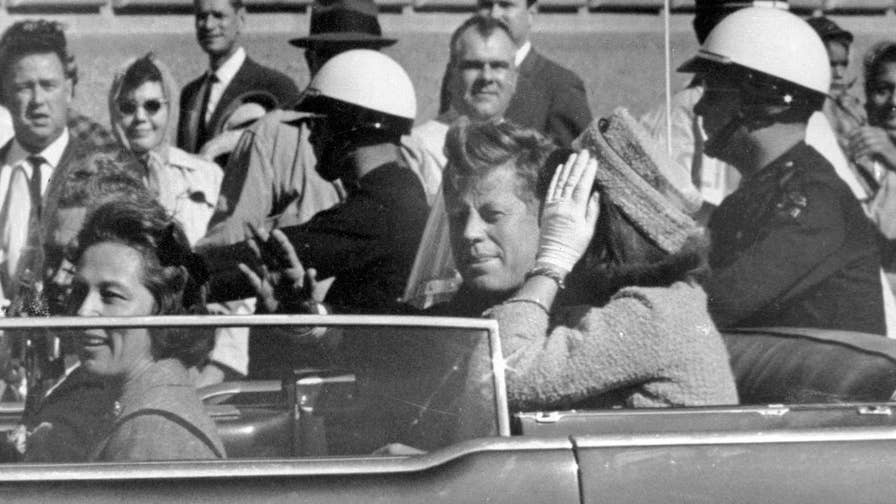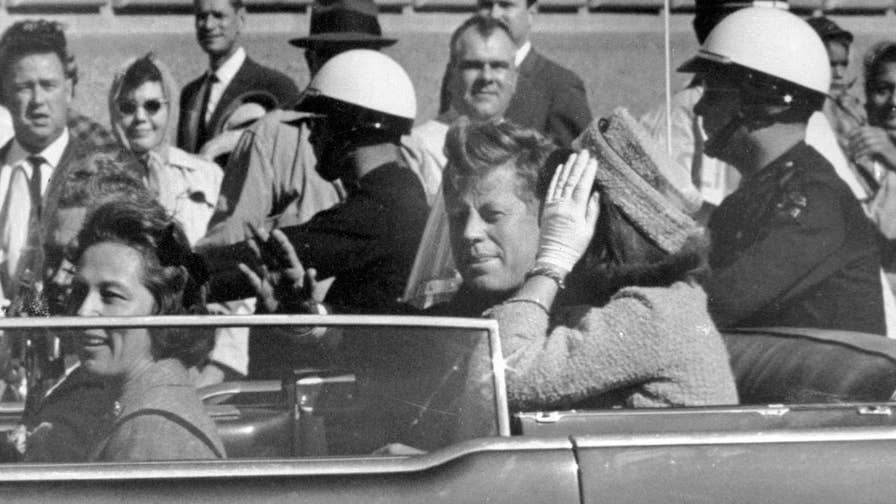 The delayed release of hundreds of records related to the assassination of President John F. Kennedy caused a backlash among scholars and researchers Thursday night, while President Donald Trump insisted that "I had no choice" but to keep the documents back.
In a memo late Thursday, Trump cited "potentially irreversible harm" to national security if he were to allow all records to come out now. He placed those files under a six-month review while letting 2,891 others come out, racing a deadline to honor a law mandating their release.
White House officials said the FBI and CIA made the most requests within the government to withhold some information.
"The government has had 25 years–with a known end-date–to prepare (hash)JFKfiles for release," University of Virginia historian Larry Sabato tweeted in the afternoon. "Deadline is here. Chaos."
The 1992 law mandating release of the JFK documents states that all the files "shall be publicly disclosed in full" within 25 years — that meant by Thursday — unless the president certified that "continued postponement is made necessary by an identifiable harm to the military defense; intelligence operations, law enforcement, or conduct of foreign relations."
That doesn't allow the president, for example, to hold some records back because they might be embarrassing to agencies or people. The law does not specify penalties for noncompliance, saying only that House and Senate committees are responsible for oversight of the collection.
The documents that were released show federal agents madly chasing after tips, however thin, in the days after the Nov. 22, 1963, assassination and juggling rumors and leads worldwide. The materials also cast a wide net over varied activities of the Kennedy administration, such as its covert efforts to upend Fidel Castro's government in Cuba.
In a Sept. 14, 1962, meeting disclosed in the files, for example, a group of Kennedy's senior aides, including brother Robert, the attorney general, discussed a range of options against Castro's communist government.
The meeting was told the CIA would look into the possibility of sabotaging airplane parts that were to be shipped to Cuba from Canada. McGeorge Bundy, JFK's national security adviser, cautioned that sensitive ideas like sabotage would have to be considered in more detail on a case-by-case basis.
A CIA spokesperson told Fox News that the agency had released all but 18,000 of its more than 87,000 documents related to the assassination and promised that the outstanding records would be made available.
The spokesperson added that some of the remaining documents contained redactions that "were undertaken with the intent to protect information in the collection whose disclosure would harm national security — including the names of CIA assets and current and former CIA officers, as well as specific intelligence methods and partnerships that remain viable to protecting the nation today."
Mark Zaid, an attorney who handles cases involving national security, whistleblowers and the Freedom of Information Act, tweeted after the documents were released that that "the GOOD stuff has absolutely been withheld as part of 180 day review."
No blockbusters had been expected in the last trove of secret files regarding Kennedy's assassination, given a statement months ago by the Archives that it assumed the records, then under preparation, would be "tangential" to what's known about the shooting.
But for historians, it's a chance to answer lingering questions, put some unfounded conspiracy theories to rest, perhaps give life to other theories
"As long as the government is withholding documents like these, it's going to fuel suspicion that there is a smoking gun out there about the Kennedy assassination," Patrick Maney, a presidential historian at Boston College, told the Associated Press
Even Wikileaks got into the act, with founder Julian Assange calling the delay "inexcusable." The self-described government transparency organization, which CIA Director Mike Pompeo has described as a "hostile intelligence service," offered a $100,000 reward to anyone who leaked the withheld documents "should they show violations of law, inefficiency, or administrative error."
The Associated Press contributed to this report.
Powered by WPeMatico