South Korea taunts North Korea over defecting soldier by broadcasting news through loudspeakers, report says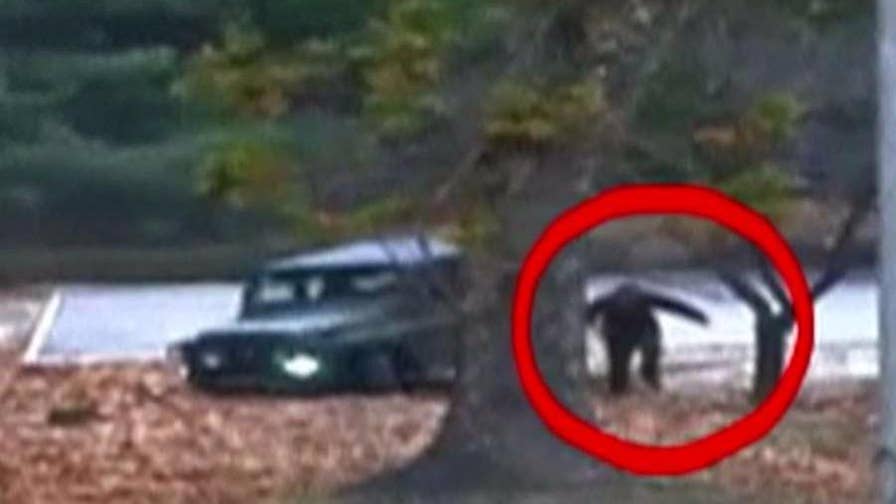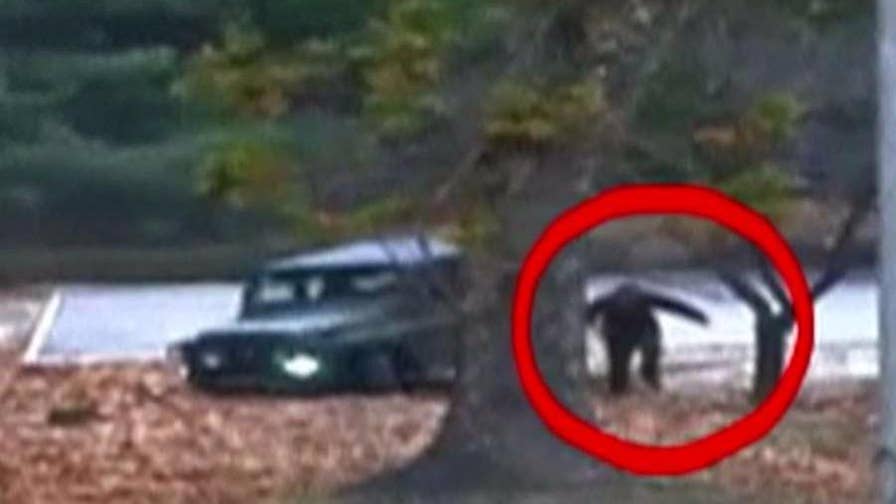 South Korea is making sure North Korea doesn't forget about the regime's soldier who defected to the South in a daring escape earlier this month — by blasting updates about the defector's health through its military's loudspeakers at the Demilitarized Zone, a report said on Sunday.
South Korean troops broadcasted an update on Sunday about the North Korean soldier's "nutritive conditions," taking a hit at the Hermit Kingdom's alleged health issues, Yonhap News Agency reported. The broadcasts are reportedly so loud that people within 12.4 miles from the DMZ are able to hear it.
"The nutritive conditions of the North Korean soldier who recently defected through the Panmunjom were unveiled," an official told Yonhap News Agency.
Consistent updates have been broadcast through South Korean military's loudspeakers since the soldier, identified by his surname, Oh, was shot at least five times while dashing across the Joint Security Area — a strip of land at the DMZ where North and South Korean forces stand face-to-face — on Nov. 13. The broadcast operation is part of an ongoing psychological warfare between the North and the South. The gigantic loudspeakers were switched back on in January 2016 after North Korea's fourth nuclear test.
The loudspeakers are also reportedly used to blast propaganda to persuade North Korean soldiers to doubt Kim Jong Un's regime and even convince them to defect to the South, the BBC reported. Those speakers have been used sporadically since the end of the Korean War.
The 24-year-old North Korean defector is currently recovering from the gunshot wounds he endured when his fellow comrades fired dozens of rounds at him to stop him from defecting to the South. Video of Oh's dash to freedom released on Wednesday showed him speeding down a tree-lined road as stunned North Korean soldiers began running after him. He fell into a pile of leaves against a small wall before being dragged to safety by South Korean troops.
Days after the defection, North Korea has reportedly replaced all of its security force of 35 to 40 men at the JSA, Yonhap News Agency said, citing an unnamed intelligence source. The source also told the South Korean news site the North seems to have temporarily closed a bridge over which the defector drove a military jeep to reach the border before his dramatic escape on foot last Monday. The source said the North could be preparing to install a security gate at the bridge for strengthening its screening of personnel coming in and out of the area.
Surgeons operating on Oh discovered an "enormous number" of parasites slithering in his body, including an 11-inch long worm entrenched in his digestive tract. Lead surgeon John Cook-Jong Lee said on Thursday the defector is a "pretty nice guy" who has repeated nightmares about returning to the volatile regime, Reuters reported.
"He told me that he is so thankful for South Koreans for saving his life and giving him that much blood," Lee said, according to Reuters.
The defector remains in the intensive care unit, but has regained full consciousness after two major surgeries. But the efforts to save the defector came with a price. Medical bills have mounted to more than $92,260, according to Yonhap News Agency. Government agencies are expected to decide who will pay for the medical care.
South Korean officials are reportedly planning to interrogate Oh when he recovers from his wounds.
The Associated Press contributed to this report. 
Powered by WPeMatico