Hurricane Nate hits Mississippi, expected to weaken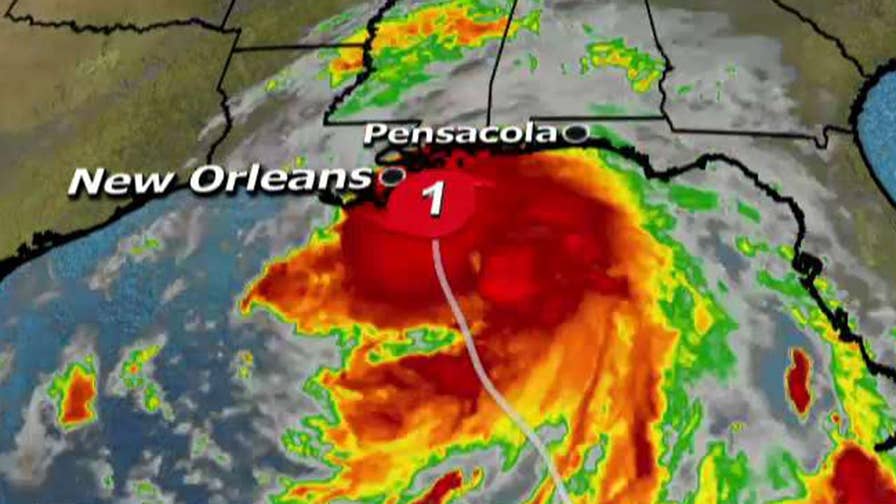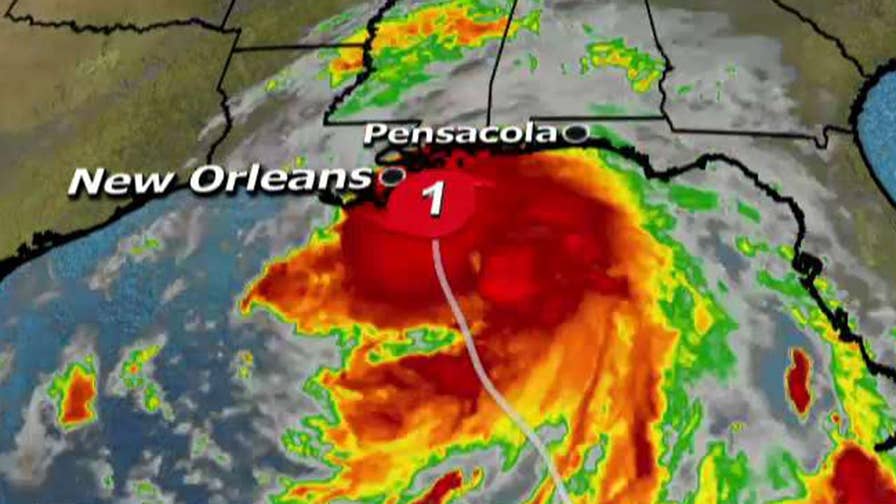 Hurricane Nate made a second landfall early Sunday, outside Biloxi, Miss., becoming the first hurricane to strike the state since Katrina in 2005.
As of 1 a.m. ET Sunday, the National Hurricane Center had pegged the center of the storm about 5 miles north of Biloxi, and measured its accompanying winds at about 85 miles per hour.
The storm was expected to move across the Deep South, Tennessee Valley and central Appalachian Mountains through Monday.
Nate was expected to weaken after landfall. The storm made its initial landfall Saturday in a sparsely populated area of southeast Louisiana.
Fourth major storm
The hurricane was the fourth major storm to hit the United States in less than two months – following hurricanes Harvey, Irma and Maria, Reuters reported. Before reaching the Gulf of Mexico, Nate killed at least 30 people in Central America, the report said.
But because Nate arrived as a Category 1 hurricane, the weakest in the five-category ranking system, Nate appeared to lack the impact of the previous storms, Reuters noted.
That seemed the case in New Orleans on Saturday evening, as Mayor Mitch Landreau lifted a city curfew as the hurricane passed by, appearing to spare the city from any significant damage.
Landrieu said he made the decision because the National Weather Service had cancelled a hurricane warning for city. But he still recommended that people shelter in place because of tropical storm-force winds.
Boaters rescued
Earlier Saturday, officials in Louisiana said that people had to be rescued from two sailboats as Nate approached the Gulf Coast, kicking up high waves and winds.
The first rescue happened about noon Saturday, when two people had to be helped off a 41-foot sailboat that lost its engine in Lake Pontchartrain. The Coast Guard said both sailors were in stable condition.
The second rescue occurred in the Mississippi Sound. Melissa Scallon, a spokeswoman for the Mississippi Department of Marine Resources, said a distress call came in around 3 p.m. after a sailboat struck rocks at Bayou Caddy west of Waveland.
Scallon said the state Marine Patrol responded and plucked three people from the water. She said they were not hurt.
Meanwhile, key shipping ports across the U.S. Gulf Coast were closed Saturday, as Nate grew stronger, Reuters reported.
Daily oil production in the region was slashed 92 percent and daily natural gas production was down 77 percent, the report said.
In addition, workers were evacuated from 301 platforms and 13 rigs as of Saturday, Reuters reported, citing information from the U.S. Bureau of Safety and Environmental Enforcement.
The Associated Press contributed to this story.
Powered by WPeMatico