Border Patrol agent appeared to be ambushed by illegal immigrants, bashed with rocks before death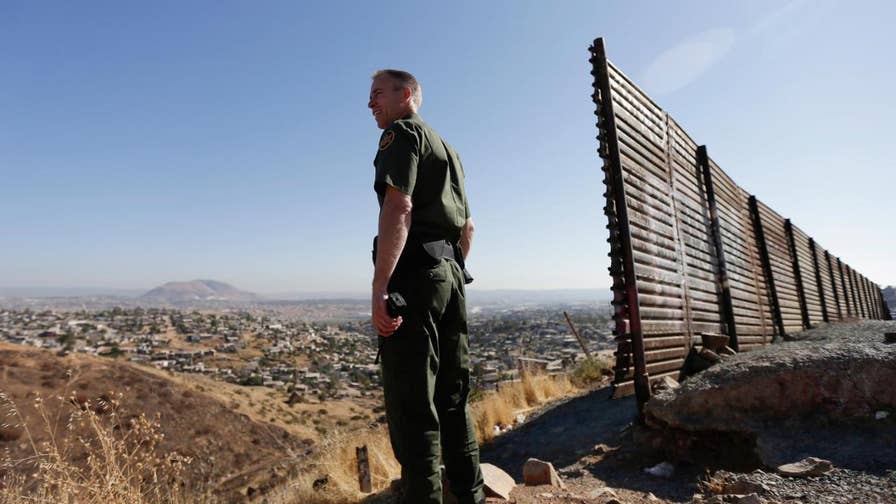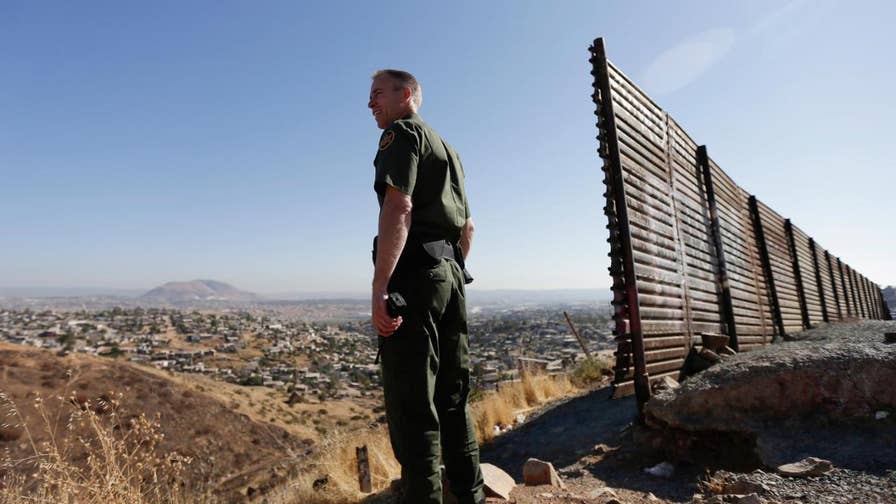 Illegal immigrants appeared to have "ambushed" two U.S. Border Patrol agents near the Texas border with Mexico and bashed their heads with blunt objects — possibly rocks — killing one agent and sending another to a hospital in serious condition Sunday, a National Border Patrol Council (NBPC) official told Fox News.
Rogelio Martinez, 36, was killed and another agent, who has not been identified, was injured while they were patrolling the Big Bend Sector, leading authorities to scour West Texas for the attackers, officials said. Although few details about the incident have been released, Brandon Judd, the president of the NBPC, told Fox News on Monday it appeared Martinez and the second agent were "ambushed" by a group of illegal immigrants.
"We don't know exactly what happened because we weren't there. However, just from agents that were working in the area, reports are saying it was an attack and it would appear to be an ambush," Judd said.
He added: "There's a high likelihood this was an assault on the agents."
Texas Gov. Greg Abbott has offered a reward of up to $20,000 "for information leading to the arrest and conviction of the person or persons responsible" for the attack. 
Judd said Martinez died of blunt force trauma to the head, indicating the attackers most likely used a rock or rocks during the assault. The second agent also suffered blunt force trauma to the head. The area surrounding where the attack occurred also indicated rocks were likely used as weapons. An FBI official also said that, counter to initial reports, neither agent was shot.
"There were no indications the agents fired their weapons," Judd said, citing accounts he received from agents who responded to the incident. He also said there were no signs of a stabbing.
"There's a high likelihood this was an assault on the agents."

– Brandon Judd
Martinez was notified there was illegal immigrant traffic in the area while the agents were patrolling near Interstate 10, in the Van Horn Station area, according to Judd. He began following "footprints" on a trail when the attack occurred. U.S. Customs and Border Protection said in a news release that Martinez's partner made the initial call for help and reported they were injured and needed assistance.
Judd said details remained foggy on what led to the ambush and the FBI was investigating the incident.
Judd did not further comment on the second agent's condition.
Martinez was from El Paso and had worked as a border agent since August 2013, assigned to the Big Bend Sector. He was also a father and brother, KFOX14 reported.
Border Patrol records showed the agency's Big Bend sector, which includes the area where Sunday's attack took place, accounted for about 1 percent of the more than 61,000 apprehensions its agents made along the Southwest border between October 2016 and May 2017. The region's mountains make it a difficult area for people to cross illegally into the U.S. from Mexico.
The Border Patrol website lists 38 agents, not including Martinez, who have died since late 2003 — some attacked while working along the border and others killed in traffic accidents. Martinez is the second agent to have died this year.
President Trump tweeted Sunday night: "Border Patrol Officer killed at Southern Border, another badly hurt. We will seek out and bring to justice those responsible. We will, and must, build the Wall!"
The Associated Press contributed to this report. 
Powered by WPeMatico