Anthony Weiner laptop had 2,800 gov't documents from Huma Abedin: Report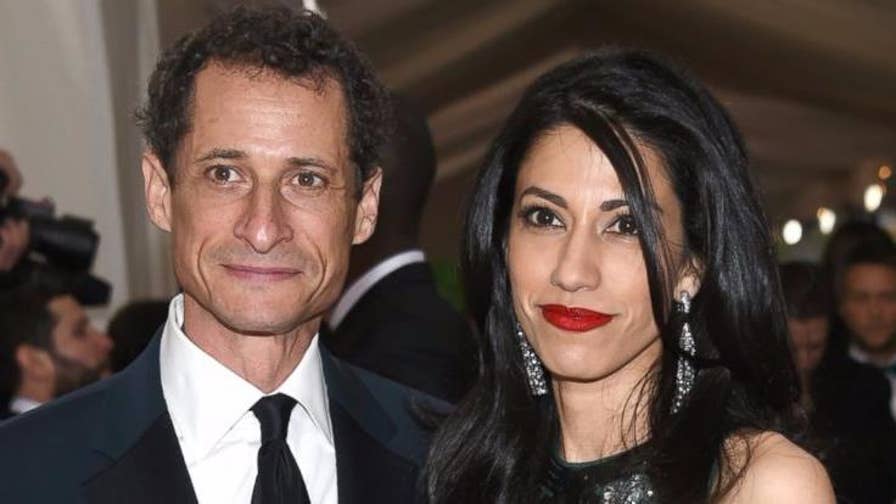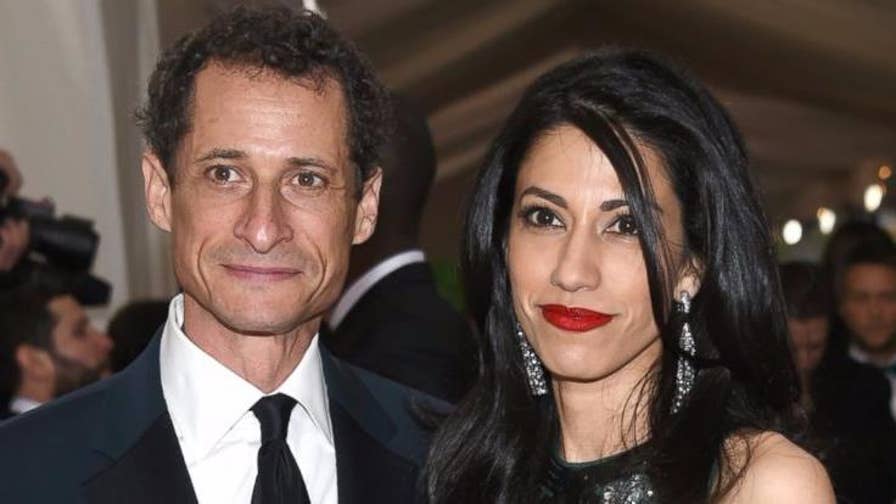 The FBI reportedly found 2,800 government documents on disgraced former U.S. Rep. Anthony Weiner's personal laptop computer that were related to his estranged wife's work as Hillary Clinton's deputy chief of staff during her tenure as secretary of state.
The conservative group Judicial Watch reported Tuesday that the State Department received the documents from the FBI after Judicial Watch sued the department when it failed to respond to a Freedom of Information Act (FOIA) request.
The documents were sent to Weiner's computer by Huma Abedin, a revelation that came to light in the closing days of last year's presidential campaign.
"This is a disturbing development. Our experience with Abedin's emails suggest these Weiner laptop documents will include classified and other sensitive materials," Judicial Watch President Tom Fitton said in a statement. "When will the Justice Department do a serious investigation of Hillary Clinton's and Huma Abedin's obvious violations of law?"
Judicial Watch initially sued the State Department in May 2015, after it failed to respond to a request to produce all official emails sent or received by Abedin using a non-government address.
In a court filing, the State Department said it expected to review and produce the entire cache of 2,800 documents by the end of this year. However, the government filing also suggests that some of the material is "duplicative" of other records that have already been made public.
Last month, Weiner was sentenced to 21 months in prison after pleading guilty to sending sexually explicit texts across state lines to a 15-year-old girl. Similar indiscretions, first as a congressman and then as a candidate for New York City mayor, had scuppered Weiner's political career.
Abedin filed for divorce from Weiner earlier this year.
Powered by WPeMatico